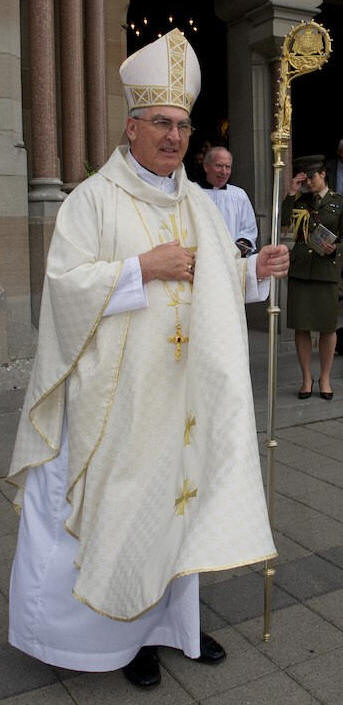 Bishop Liam S MacDaid was born in Bundoran on 19th July 1945

Educated St. Louis NS and St. Macartan's NS Bundoran, St. Macartan's College, Monaghan

& St. Patrick's College, Maynooth

Ordained Priest 15 June 1969

1970: Staff St. Macartan's College, Monaghan

1981: President St. Macartan's College, Monaghan

•

1989: Curate Aghavea & Aghintaine

•

1993: Administrator Tyholland

•

1994: Chancellor of the Diocese

•

2002: Chaplain to His Holiness with the title Monsignor

•

6 May 2010: Named by Pope Benedict as Bishop of Clogher

•

25 July 2010: Ordained Bishop of Clogher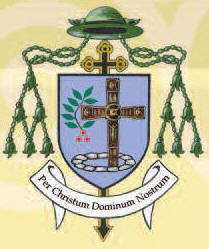 PER CHRISTUM DOMINUM NOSTRUM
"Through Christ our Lord"
The crest of Bishop MacDaid contains three images against a blue background.
The Clogher Cross, The rowan tree (Macartan), The circle of stones (Lough Derg Pilgrimage)
A PRAYER FOR OUR BISHOP AND DIOCESE
Lord, we pray for Liam our Bishop.
Help him to be a wise teacher, a kindly pastor, a builder of faith.
Fill his life and work with the gifts of the Holy Spirit.
Be his guiding light and constant help all his days.
We pray for all the people of our Diocese.
Make us firm in our faith, generous in our love, faithful in our prayer.
Help us to work together to give glory to You and love to all others.
We ask this through Christ our Lord. Amen
All information above courtesy www.clogherdiocese.ie
---