---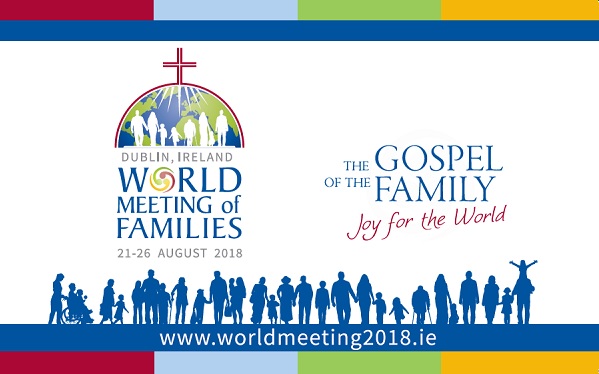 Dublin has been chosen by Pope Francis to host the next World Meeting of Families in August 2018.
Started by Saint John Paul II, and held every three years, this major world event celebrates family as the cornerstone of our lives, and the fundamental building block of society and the Church.
The theme chosen by Pope Francis for WMOF2018 is The Gospel of the Family: Joy for the World.
The WMOF2018 Logo, launched in December 2016, reflects on this theme and our journey towards August 2018
---
Mapping of Parish Cemeteries
We have now finalised the mapping of graves in our local cemeteries, St Ninnith's Bundoran, Finner Cemetery & The Rock Cemetery Ballyshannon and have added them to our Parish Cemeteries page.
Information will be updated every two years. Detailed information is available on www.irishgraveyards.ie where you can complete a search by inputing the graveyard and the deceased person's name. This will result in providing headstone information and a photograph of the grave for which you are searching.
---
We hope you enjoy your online visit to our Parish