Magh Ene translated means "The Plain of Hospitality"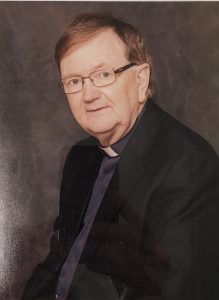 The Parish of Magh Ene has two Churches. The Church of Our Lady, Star of the Sea and Rosary Chapel in Bundoran and the Church of St Joseph, The Rock in Ballyshannon. We are part of the Roman Catholic Diocese of Clogher in Ireland.
The Priests and People of Magh Ene Parish hope that this website will be another way of keeping in touch with Parish activities, whether you are at home or far away. For those of you who are housebound and unable to attend Church or Parish Events, we hope that this site will be one of many methods of Parish contact.
The World has become very small in recent years due to the simplicity of travel and the development of communication, so we hope that our website will be a way by which those of you who are far from home can maintain contact with your native Parish.
Daily Mass can be viewed on our Parish Webcam from our Church in Bundoran and this will bring the celebration of Mass into the homes of the sick and housebound or parishioners and friends who cannot make it home for Funerals and Special Church Occasions.
Our Parish Newsletter is published online every Friday and is also available in our Churches at all weekend masses.
You can also Follow us on our magheneparish Facebook Page.
We hope someday that you will make a personal visit to the Parish of Magh Ene and visit our beautiful Churches.
Very Rev Ramon Canon Munster
Parish Priest
Contact Parish Office – 071 9841290 – ppbundoran@gmail.com
Parish Information