Church Road Bundoran County Donegal
Built in 1859
(Previously known as St. Mary's and Church of the Immaculate Conception)
The Church was built in 1859 on the property of Thomas Connolly MP, for Very Rev. Francis Canon Keelaghan Parish Priest in Bundoran by a building firm called Gilroy Brothers (originally Peter Hughes, Charlemont, Armagh).
The present Church replaced an earlier Catholic Church at Bundoran, which was a simple 'T-plan' Chapel that was located a short distance to the north-west of the present site, just at the south end of Main Street Bundoran, adjacent to the bridge (Ordnance Survey first edition six-inch map sheet c. 1836).
The first stone was laid on 28th August 1857. It's built on a cruciform plan having four bay nave to the west, single bay transepts to the north and south, and projecting chancel to the east.
The church was officially opened and dedicated on The Feast of the Assumption of the Blessed Virgin Mary on Monday 15th August 1859.
The Tower was added c 1865 and then increased in height by 15 courses of Newry Granite in 1906 by Hunter Bros Builders, Tates Avenue Belfast.
The organ was constructed by the leading Irish Organ Builders of the 19th and 20th Century, Telford & Sons Dublin in 1903. It was then electrified by R E Meates & Son, Dublin in 1989.
Improvements to the old marble Altar and Altar rails took place in 1904. The Architect for both of these projects was Thomas Francis McNamara, and he was also involved in works in St Joseph's Church The Rock in Ballyshannon.
The interior was reordered in 1975, at the same time the 3 canted entrance porches were added.
The Church was renovated in 2008 and was officially re-opened and the new areas Blessed by Bishop Duffy on Sunday August 16th 2009 and reverted back to its original name, Church of Our Lady Star of The Sea.
---
From the Archives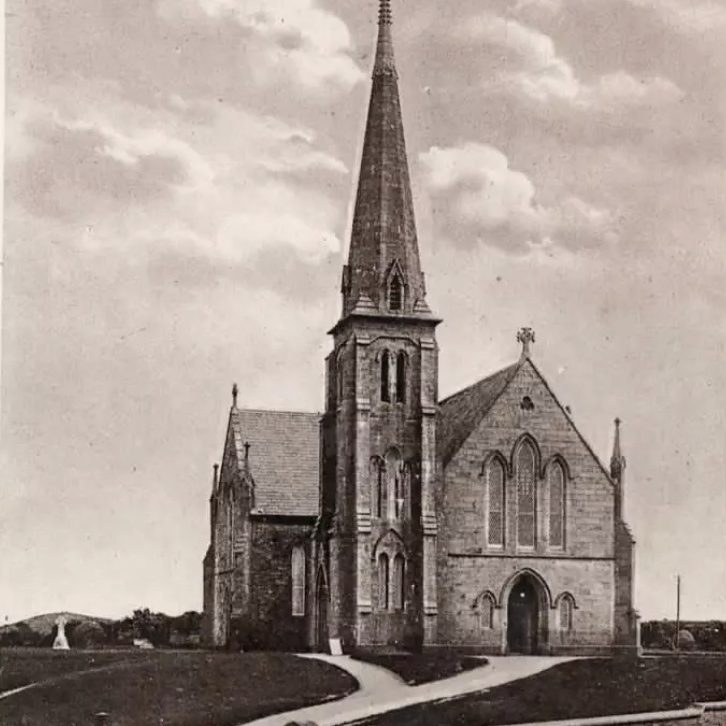 ---
Visit Church of St Joseph The Rock Ballyshannon
---