Parish Draw 2022
8th December 2022 @ 10:00 pm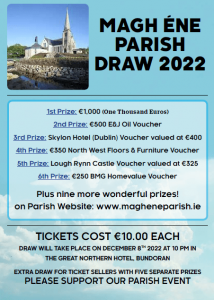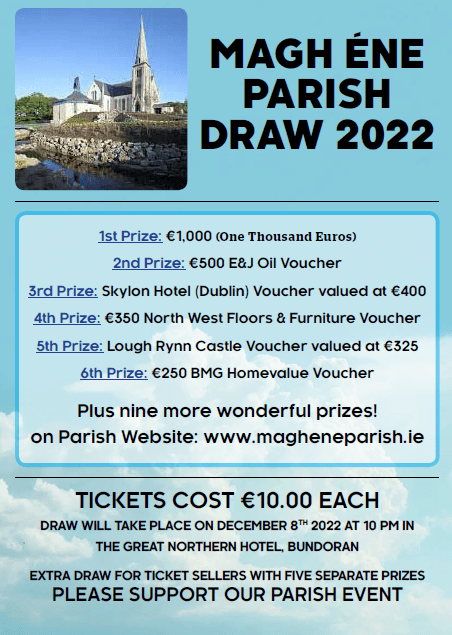 Our Parish Draw 2022 will take place on 8th December in the Great Northern Hotel Bundoran.
There will be a musical show on the evening. The 1st hour will be presented by The Old Market Street Swing Band and after the Draw the second hour of music will be presented by Marion Fitzgerald. Admission to the Musical evening will be €5 per person with spot prizes for door admission.
Tickets available from the Sacristy or from Parish Office.
Contact ppbundoran@gmail.com or 071 9841290 for more information